The table below represents the list of already planned future extensions, together with the rough estimation of the program version to include them. The most of the extensions and functions shown here are the input from the community - beta testers, users, and internet forum members. We are looking forward to hearing about your wishes and ideas too!
This table comprises only the most important changes and extensions. Each version comes with a multitude of additional important improvements and fixes to simplify your design process. An upgrade to a newer version always pays off, even if you don't find anything of direct interest to you in this table.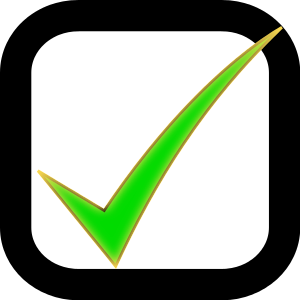 Ticked items are already implemented and released.
Candidate for
Description
1.0
1.1
1.2
1.3
1.4
1.5
Later*
DXF Export
Airfoil interpolation
Building tabs in DXF export
Stencil / mask for checking the LE
DXF export for webbing
Import additional airfoils (with simple editing functionality)
Standard zoom / position options (left / right / top)
More freedom in positioning of the spars (e.g. separate beginning and end positions)
Improved / Advanced sheeting options (partial sheeting: only above / only below)
Background grid in 3D view (orientation help)
Draw distance ticks on axes
Add tooltips (help texts) for all fields in "Panel Dialog"
Definition of joining tubes and twist lock
Add support for COR files (airfoil format)
Advanced options for sheeting
Improve the 3D view control
Cap strips
Data presentation also in inch (in addition to millimeter)
Consider the dihedral in the panel edit dialog
Rib comb
Automatic alignment of spars over multiple panels (including joiners, also considering dihedral)
2D rib preview can be detached and freely positioned on the screen in addition to the 3D view
Filtering option for airfoils
Rib list can be detached and freely positioned on the screen in addition to the 3D view
Free placement of building tabs within a panel (with preview)
Spar placement at the max. rib thickness
Wing forms other than trapezoid
"Measure Distance" tool (2D Rib View and 2D Wing View)
Background image as design guideline
DXF export for the entire wing
User-defined colors for various wing elements
Automatic check for new version
G-Code export for hot-wire cutters (HOW format for the program ICE)
3D export of the defined wing (OpenSCAD)
Define own airfoils (airfoil import, editing, creation of new airfoils)
Add support for automatic generation of ailerons
Lightening holes in the ribs
Airfoil spanning over multiple panels
Extension of the G-Code export for hot-wire cutters (NC format)
Half-ribs
Improvement of the support for non-standard leading edges
K-Form aileron cutters
Add parallel projection viewing mode as an option
DXF parts for the "shipway"
"Favourite airfoils" list
Servo bays
Support for dimensioning / investigation of airworthiness / airplane configuration (prerequisite: horizontal / vertical stabilizers, at least basic fuselage support)
Horizontal / Vertical Stabilizers
Fuselage
Round wing tip generator

Moulds for CFK / GFK building
(*) Please note, that the schedule for the version line 2.x is not yet defined. The list of functionalities foreseen for the 1.x line is long and it's growing steadily, therefore it is currently not possible to say when the development of the 2.x line is going to start.