All FAQs
Please select your question category
View all frequently asked questions
The compatibility of the DXF file export was tested with Libre Cad 2.0.2, Draft Sight 2015 SP1, Turbo Cad 16 Professional, Rhino 5, as well as AutoCAD in versions 2007, 2014, and 360. In case of incompatibility of the Wing Helper DXF output file and your prefered CAD application, please try converting the file using one of the aforementioned programs. Libre Cad is free of charge (Open Source) and can be downloaded from Internet.
Having two different square spars meet at the same rib will most probably result in the following error: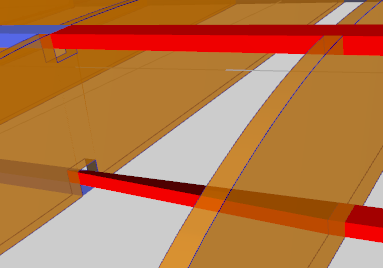 Please note that the error at the top of the rib looks different from the error at the bottom.
If you need to have two spars meet or overlap at the same rib, you can achieve it by making two (possibly half as thick) ribs out of the one where the spars meet or overlap, and move the start of the second spar to the newly created rib:
The easiest way to do so is by means of the rib table context menu "Split rib in two", available since the version 1.0.1
One customer reported that his virus scanner falsely recognized the Wing Helper as a malware.
The virus scanner vendor confirmed that it was a "false positive" detection. They added the Wing Helper to the whitelist, and updated the virus signatures.
If you get the same issue, please make sure, that you have the latest signatures for your virus scanner installed.
If that doesn't help, please contact us as soon as possible with the name and the version of your virus scanner, and with the error message as reported by the software. We will resolve the issue as soon as possible!